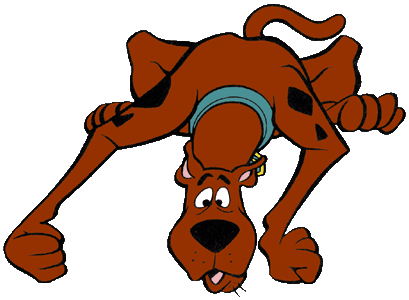 Damien is starting to clue in I think:
"The most truly meaningful race involving these two teams, however, is the race to get the highest possible draft pick in June. Towards that end, one wiseguy termed the contest between the 26th place Leafs and the 27th place Lightning as a must-lose game. An important minus-four pointer, if you will. It was the Lightning who walked away with a messy 6-4 victory, the fourth loss in five games for the tumbling Leafs. Ron Wilson's squad now sits one point ahead of Tampa Bay and just two ahead of Ottawa, improving under new coach Cory Clouston."
Yes, what would be better as a Leaf fan, our team, complete with an anchor around it's neck dives to the bottom of the standings while the Senators turn it on down the stretch and come up just a tad short, finishing a hair out of the playoffs. Sweet justice indeed!
"The Leafs actually started in relatively promising fashion and scored first by the slump-ridden Lee Stempniak at 10:58. But the Bolts took the next eight shots and scored a quartet of goals in 4:13, driving Vesa Toskala from the net. Toskala faced some tough shots, but in essence, he has proved GM Brian Burke deadly accurate since Burke's tough words of last week by delivering one very good performance in three games."
Bang on for Burke who is apparently making a studio appearance with one Bob McCown tonight… Vesa looked like hell in the first period (thankfully).
"For the Leafs, it was a miserable end to a road trip that started with a win. It's not likely to get much better soon."
Now Damien, we just thought you had gotten it and you write that? It was a perfect road trip. It took some games off the schedule. The calendar inched towards the deadline and we lost ground in the standings. Apparently Kaberle's cast came off today too. ALL IS WELL. ALL IS WELL!
Interesting to note that in Damien's blog today he answered a readers question with what looks like a page right out of one of your comments..
"The blown leads, to me, are about iffy goaltending – not that any of the goals in Florida the other night were necessarily bad, but Toskala could have come up with one big save – and an absence of leadership from veteran players.
Don't forget, this blown lead problem was also happened last year under Paul Maurice. That said, I am surprised to some extent the Leafs haven't played better defensively under Wilson. Again, goaltending has been a big problem, and that doesn't have anything to do with defensive systems. But I think the coaching staff and Burke don't want to play a very conservative, trapping game, and the result has been a team that has scored a little more and given up a lot more."
Our pal Puckbuddy said:
"Ron was quoted today making some comments and one in particular kinda made me think exactly what he was saying:
"We could probably cut a lot of people's ice time and go into a boring trap and do a lot of these things but that's not our plan. This is baby steps time for us." Which to me, basically spells out part of their plan. Expose the weakness of players by playing a run and gun type style, learn and see who can cover up as well as post numbers. I think next year is the year they change the style a bit and focus more on defense once they know what players they will end up with; its the same reasoning for not having a captain…. anyway that's how I see it."
Nice job PB, however, I still hold fast that this team under Burke will never be a trapping team 🙂
Damien, was asked about why he hates the leafs so much again and his answer is pretty funny if not ironic:
"You allege that I don't "care" about the Leafs. I care about the Leafs, or more accurately, I'm very interested in the Leafs. I just don't care if they win, or if they lose. I'm not a fan. That's your job. My job is to be honest and fair, not to cheer for the home team, and if that results in coverage that you or others find overly negative, well, I can live with that. See, you see the Leafs through the eyes of a fan. I see them through the eyes of a journalist, and that gives us entirely different perspectives. I try to approach coverage of the NHL and the Leafs in the same way I would cover city hall, and you wouldn't want me cheering for the mayor or against a particular councilor, would you. I guess the bottom line is that I don' t hate the Leafs. But I don't love them, either. I'm neutral, but I have strong opinions on how the team is run and how it plays, and given their record over the decades, I think you'd agree with me that there's been far more negative news than positive news. I have a job to do, one that I like a great deal and allows me to cover other hockey stories and other sports stories in addition to the Leafs. Hopefully that answers your question."
It's funny because he forget the second part of the equation in the portion I bolded…no, you don't have to cheer for the home team, but you don't have to cheer against them either. Your work always appears to be cheering against them. When, I wonder was the last time you actually didn't cheer against them? As for the city hall analogy, that is bunk. Look at the Star, they are so pro David Miller it's sickening. CNN was so pro Democrat it was borderline unwatchable. Fox news was so pro Republican it was unwatchable. Every journalist has their bias. The good ones are able to hide it or at least keep it in check most of the time. Damien, you haven't shown the ability to do that at all. I respect your work, you are one of a few descent writers in town who cover sports, but your bias is as clear as big Al's.
Read more of Damien here….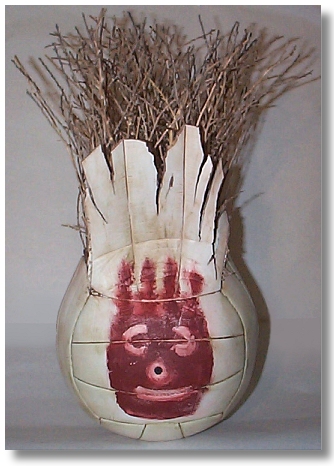 Quote of the night- ""I'm not even going to comment on our goaltending any more.They've got to make more saves, simple." Ron Wilson…
Wilson is starting to show why some players loathe him….
""We tend to get so carried away in Toronto with a guy having a decent year," Wilson said. "He's a good player, a third-line player, who's taken advantage of the extra ice time to get those points, that's it. Scoring points on a really bad team, that's really all it is." The he is Dominic Moore. God forbid you allow a guy a minute to take some pride in what he does eh Ron?
""In the future, to be perfectly honest with you, we get a No. 1 and a No. 2 centre [and Moore is] not going to get the same opportunities," Wilson said. "But he'll have confidence in himself an I'll have confidence that he can chip in the odd goal here and there." Assuming he is here then. Would you want to be with a boss with that type of attitude?
You can read more here