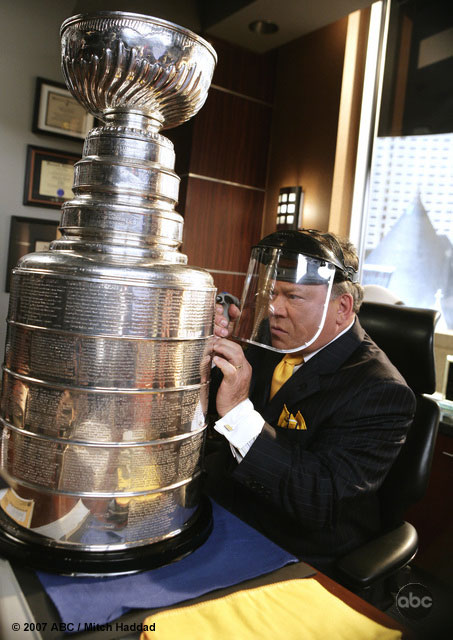 The National Post is quickly become the sports section to beat in my humble opinion. At least from a business of sports perspective they have their shit together. Shannon Kari, has written a really good piece on where things stay, what things mean in plain no legalese:
"despite its firm public statements, the NHL has admitted in another court case that the powers of professional sports leagues are not that clear. The right to impose league-wide rules on everything from team Web sites to who can buy a sports franchise is a legal "morass" that is "mired in ambiguity and confusion," NHL lawyers wrote in a U.S. Supreme Court brief in January."
There has long been a debate about the operation of sports leagues. There are clearly divided types of leagues. Leagues have existed where the entire league is owned by one entity or person. Conversely there are leagues where there is a central league office with multiple owners. The issue of control and power in non-single entity league is quite blurred.
"The "morass" stems from conflicting lower court rulings in the U.S. in the past 25 years about the business nature of leagues and whether they are exempt from antitrust laws that restrict agreements to restrain trade. No less than six times have lower courts rejected arguments by pro leagues that they are a "single entity" or "joint venture" with their franchises and are immune from anti-trust laws."
If a league is a single entity those leagues would not be covered by the anti-trust laws that deal with unfair competition. The problem for these leagues is that you can't suck and blow at the same time. You may recall that every time there is a dispute in MLB, the governmental pundits want to repeal Major League Baseball's anti-trust expemption. Baseball has a unique exemption from those laws.
"A contrary view was expressed last year in a case called American Needle, where the NFL was found to be a single entity for the purpose of licensing and marketing team trademarks. It is that case where the NHL and NBA have filed arguments in support of the NFL. The Supreme Court is expected to announce next month that it will hear the case. For the first time it could set rules for leagues and restrictions it can place on its franchises."
Not that we should feel much comfort given those currently sitting as justices on the US Supreme court, but a showdown on the biggest bench on this issue will be huge, should the court take the case and not blow it by a pathetically divided court decision.
"A bankruptcy court has a fairly narrow focus, explained Jamie Ratner, a law professor at the University of Arizona. "Its main concern is making sure the creditors are taken care of," he said. There is a question as to whether Mr. Moyes can truly claim to need bankruptcy protection, given that Mr. Balsillie is offering to pay US$212-million for the team. That would enable Mr. Moyes to pay off his creditors including the NHL. One of the reasons for a bankruptcy filing is that it may enable Mr. Moyes to negotiate a deal to break his arena lease, suggested Mr. Rapp."
None of this simple. Those talking heads who are attempting to make it sound that way are way off base. This isn't one that can easily be handicapped.
"Even if Mr. Moyes had the right to seek bankruptcy protection, it is up to the NHL to decide who can buy the team and "core business decisions" of the league should never be subject to antitrust scrutiny, it argues in the American Needle case. In addition to calling itself a single entity or joint venture, the league also says it is like a parent company, with the franchises as its subsidiaries. The league draws support for its legal arguments from a Supreme Court ruling in 2006 that permitted Texaco and Shell to enter into a joint venture for its gas station operations in the western U.S. While he believes Mr. Moyes will win the right to file for bankruptcy protection, he may lose the larger battle, observed Mr. Ratner. The Texaco ruling was "particularly lenient" on joint ventures, he noted. "That makes me think Mr. Balsillie might have a tough go on forcing the NHL to accept him via antitrust arguments."
That is excellent analysis that we haven't seen anywhere else. Like all things when they come to the law, the answer isn't nearly as important as the process in getting there.
"Not surprisingly, there are conflicting predictions as tot the final outcome in the clash of the NHL against Mr. Moyes and Mr. Balsillie.
"It would be a major shift in anti-trust law to completely exempt sports leagues," said Mr. Rapp. "I think the courts have given the leagues all they are going to give them."
In other words, opinions are like……
TSM