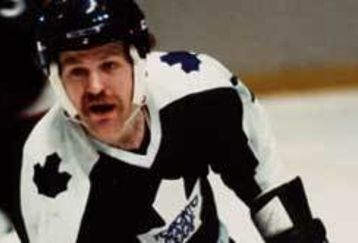 Lanny McDonald was on the Fan morning show this am, which I could listen to because I can no longer talk/text or email on my wireless device (i would recommend shorting stock in Telus and buying Rogers stock from my use alone) and he was talking about, amongst other things, his time with the Colorado Rockies. McDonald was talking about having to play from slumps and how respected Don Cherry was as a coach/motivator (not the most technically savvy coach but a great motivator). So of course the fellas asked about the current state of the Toronto Maple Leafs and McDonald made a very analogy, however I don't think he intended to do so,he said that with with the team in Colorado they simply didn't have enough guys who could really play the game. He also said how difficult it was to play the game come November 1st when you are already in essence eliminated from the playoff race.
It got me thinking, in lieu of my post late last night about the reasons this team is failing. Brian Burke is quoted in numerous papers today as saying that all 8 of their offseason player acquisitions have gone south. To which I say that he is in fact correct. Not one is playing with any degree of competency. You know your team is in trouble when Ian White is your best player night in and night out. That's no knock on Ian White by the way. The result by the way is that the entire franchise, save for those named Vesa and Joey are hanging their hopes on a guy named Jonas and no, not the guy from 640 Toronto! How scary that we are at October 26th and the only prayer we have right now is a rookie goalie who has, for all intents and purposes not accomplished anything in the NHL. What pres tell happens if he gets shelled tonight?
Lanny has reinforced my belief that this team just doesn't have the horses. They will win some games, but man the building of this team has a LONG way to go….
@yyzsportsmedia