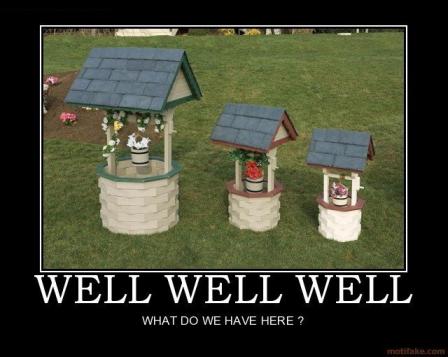 So I was away for a bit and I expected to come back rested and armed with all kinds of material and what did I find????? Nothing has changed. Nothing has happened. No one has done anything. It's all quite funny. It's as if we are stuck in pause mode while the rest of the sports world moves on without us. I can't speak to radio or television, but man the print guys have let us down. Nothing worth talking about is there????
I mean hockey is bigger news in Tampa Bay where the Bolts signed Steve Yzerman. Remind me who broke this story. Let's see, David Shoalts rumored (is that a verb?) that a deal "may already be done" and was quickly shot at (or down) by Darren Dreger. Now, who's to say what really happened here. I mean, maybe they were both kind of right. Maybe the bolts and Yzerman where down to dotting the i's and crossing the t's when someone squealed to Shoalts. Conversely, maybe Yzerman was, like Nonis at the time and only after boatloads of cash were put in front of him did he agree to move to Tampa. We certainly will never know the real truth. There are always three sides to the story and to be honest, what do any of the parties involved have to gain anyways? I mean Shoalts will stick by his story and sources, as will Dreger.
Speaking of Shoalts, did you see his shot across the good ship Bettman?? The funniest thing about the whole Coyotes story is how guys like Shoalts have been played through this whole saga. I mean Shoalts attacks Bettman for playing the fans (who) in Phoenix and those in Winnipeg by speaking out of both sides of his mouth- Shouldn't Shoalts be talking to whomever keeps leaking stories to the press? Hasn't it been the media who has gotten this story wrong more times than right, in at least the prediction game???? Do you remember the Reinsdorf bid is dead saga- how long did it last until he rose again, like Hurly in Lost?????? Seems to me that if Shoalts has anyone to be mad at it's those who feed him stories. At least he isn't alone in this one.
Happy to be back
TSM
@yyzsportsmedia
shoalts piece is here