Here's your bikini of the day from GetABikini.com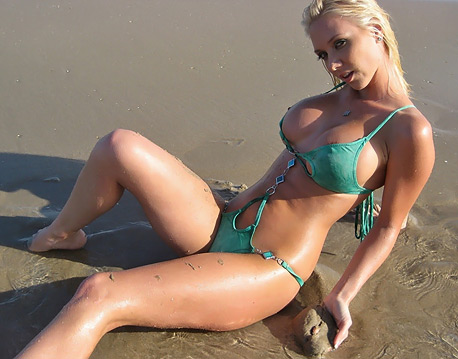 Wilner's going to be in studio with Blair and Perkins from 6:30-7. Interesting dynamic to listen to given Blair's comments on twitter. Expectations are low, given I don't think Wilner can say very much in this situation.
On Fan 590 Tonight-
– Jeff Blair's co-host from 5:00 to 7:00 is Dave Perkins
5:25 Nik Kypreos
5:45 Dave Cameron, Canada's Junior Head Coach
6:06 JP Ricciardi, ESPN
6:30 Mike Wilner IN STUDIO until 7
On 640 with Brady and Watters thanks to Mike S.:
Don't forget to sponsor Brady in his ride to conquer cancer
4:05 – OPEN PHONES – 416-870-6400, *640 on the Cell, 1-888-225-TALK
4:45 – Bob McKenzie (TSN/AM640 Hockey Insider)
5:05 – Questionable Decision of the Day
5:25 – David Jageler (Play-by-Play – Washington Nationals)
5:45 – OPEN PHONES –
6:10 – Inside the NHL w/ Darren Dreger (TSN/AM640 Hockey Insider)
6:40 – Jonas Siegel (AM640 Leafs Reporter)- NO- NOT ME!