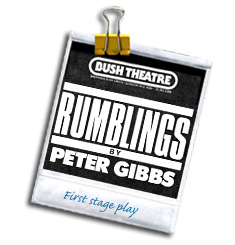 So, John Tory has apparently given his final answer, he's not running for Mayor of Toronto after all. Well, that may just do it. This could be the first time I don't vote. I have no faith in any candidate, I think it was Brewsters Millions where the line was vote for none of the above.
Anyways, back to the world that we care about…
So Jeff Lumley has a co-host, they call it a guest, for the last couple of days. First I heard Jeff Blair then today Dan Dunleavy. Couple of thoughts. First, Dan Dunleavy should be hosting the show. He is a way better interim host than Lumley. Second, if your going to give Lumley a co-hose (guest) then Lumley needs to shut his yap from time to time, to, ya know breathe and give the other person a shot to speak. Yesterday with Jim Lang they did a pretty good football segment. Both Blair and Lumley together were good with Clubber Lang. This morning Dan Dunleavy and Lumley did a segment with someone from football weekly magazine (I believe that's where the guy was from), in any event, Lumley used the exact same bits and made the exact same comments from the interview the day before.
If your sticking with him in the interim, giving him a co-host is good. It brings a totally unlistenable show to the decent or okay in my mind. It is still a long way where the previous show was. I will say this, I liked Dan Dunleavy this am. I like Jeff Blair too. I like Bruce Arthur on PTS as well. I'd like to see either Arthur or Blair as a permanent number 2 host a lot. I think Dunleavy should get a bigger role.
Do you remember Gord Stellick? Well, maybe you can actually go home again, especially if you never leave. Not that anything is "imminent" but tongues are wagging that Stellick could be brought back to the Fan 590 in a role that I think he would be perfectly suited for., pre and post Toronto Maple Leafs games. PTS with Mccown ends at 6, put Stellick on from 6-7 on game nights and then he picks up after the game too. In my opinions it's a great fit. He knows the game and fans like him and he'll probably get some good pre and post interviews. I asked the Fan's Collins about the move and he would only say that he is focused right now on the 6 am to 6pm window. So, is it happening? I don't know. I know that lots of people are talking about it and I think it would be a great move.
Still with the Fan, Collins did say that there are no new developments on the search for a morning team. Andrew Krystal is in town and he and Greg Brady are probably starting to get primed for their Fan 590 debuts. Will be interesting to see who takes over the morning game.
Meanwhile up the dial at 640 Toronto, I am hearing lots of interesting things. First is that at least according to those talking, the odds on favourite to replace Greg Brady as host of the Bill Watters show is…. Bill Hayes. The bigger question is, what exactly does that mean. I've heard a few different interpretation here is the most common: 640 is going to wind down, at least for the present it's sports programming. It will continue to do the Leafs game while it owns the right to do so, but after this contract it will punt- at least according to this theory. Perhaps, the story goes, at least as far as opinion from those on the street is that they will hope that Mr. Watters realizes what is on the horizon and a settlement is made releasing him from his contract. Reminder, this is far from fact, it's merely conjecture. 640, the opinions go, will focus primarily on talk.
The other theory is that perhaps this anti-sports movement will only be short lived. Those who are telling me this opine that perhaps the station forgoes sports programming until such a time as Watters current agreement expires, the Leafs contract expires and perhaps takes a run at some Fan590 on air talent at some time down the road with a revamped sports offering. Again, this is conjecture only.
Personally I think there will be some telling signs over the next couple of weeks. If for example 640 sticks with Hayes, it's a sign to me that perhaps they are indeed going to reduce the sports focus. Leafs lunch is gone, and no big name in the host slot with Watters screams of white flag waiving to me. Conversely, if a new host is named and they do go after some other talent right now with sports experience then it will likely mean that they aren't forgoing sports at all. Several people are looking at one Howard Berger as a trigger/signal. If Berger were to magically head to 640 to replace Jonas as the Leafs beat guy, AND they brought in another host for the BWS- it's game on. Personally I have no knowledge of Berger looking to move or being approached, it's purely conjecture.
On the flip-side, if 640 sticks with Jonas and Hayes…well don't look for sports banter for that much longer. At least according to those opining these days.
This has been a dull couple of weeks here in town. Hopefully things will pick up soon. Hope you enjoy these radio rumblings- good banter from this seat.
TSM
@yyzsportsmedia