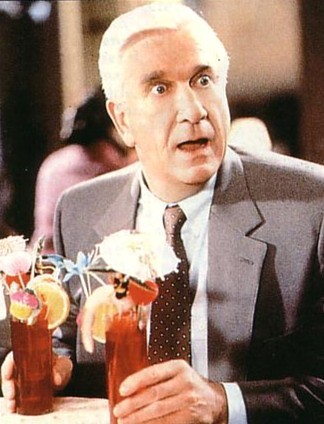 San Francisco 49ers (3-7, 0-4 away) vs Arizona Cardinals (3-7, 2-2 home) @ University of Phoenix Stadium on TSN, 8:30 PM ET
Line: 49ers by 2
Total: 41.5
Reason To Watch: Now I know what you're thinking, how could a game between two 3-7 teams out on the West coast possible have any relevance in my life, well unless you are a Wrestling fan this is the only game on cable tonight. Plus, at 3-7 in the Wild Wild NFC West both squads could still make the playoffs.
The Niners were projected to win the NFC West, when they spent two first round picks on offensive lineman, the defense looked like it had one of the best front seven's in the league, while a renewed effort from former top 10 picks like TE Vernon Davis and QB Alex Smith.
Now that were at the end of November, QB Alex Smith looks to officially punched his ticket out of town and will not receive the extension to remain as the 49ers quarterback of the future. The offensive line that features three 1st rounders and two 2nd rounders constantly kill drives with offsides or penalties.
San Fran's has shot themselves in the foot on more then one occasion with 80 penalties on the year for a total of 674 yards. Twelve of those 80 penalties have happened on 1st downs. That stat really shows how undisciplined 49ers are as a team and why coach Mike Singletary's job is on the hot seat.
The Arizona Cardinals, in my opinion made one of the worst moves in the offseason releasing QB Matt Leinart. Now don't get me wrong, he's not Rivers or Brees, but I hardly believe that he would have been worse then the current state of affairs going on in the 'Zona QB carousel. I do not see how Arizona couldn't have been at least 5-6 and tied for the division with Leinart.
QB Derek Anderson has played exactly like who we thought he was when he couldn't beat out Brady Quinn in Cleveland and Max Hall (I guess NFL Films need more film of QB's getting pulverized by linebackers)
Zona's defensive is horrible allowing a league worst 290 odd points. The Cardinals tried to replace three pro bowlers in the last two seasons (Calvin Pace, Karlos Dansby, and Antrel Rolle) with over the hill garbage in Joey Porter, Paris Lenon and Kerry Rhodes. The Cards fail to generate any pressure on the quarterback, which is why Joey Porter leads the team with a lonely five sacks (Clay Matthews had five sacks during the hour it took to write this post). Between Dansby and Rolle, the Cards are missing 141 tackles, 2.5 sacks, 8 tackles for a loss.
Despite the poor play and bad records between the teams, there is still a ton of talented players too watch like RB Frank Gore, on pace for his fifth straight 1000 yard season (801). He'll be a lot closer tonight against a weak Cards linebacking core.
TE Vernon Davis is an animal catching, blocking and usually the best athlete on the field and LB Patrick Willis is on pace to record his fourth year straight of 100+ tackles. Willis has eclipsed the 100 tackle mark since he was a rookie in 2007.
WR Larry Fitzgerald has a favorable match up against a 49ers secondary that has given up 15 passing touchdowns and 30 plays over 20 yards.
Cards 27, 49ers 24