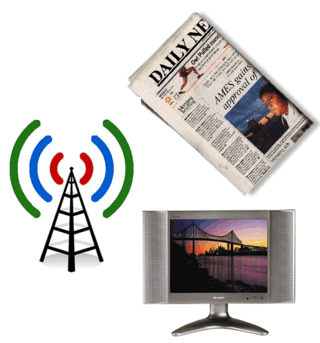 As a wise man once wrote, when a death was erroneously reported on twitter, a good journalist always checks with at least several sources before pushing the enter, send or publish button 🙂
In all seriousness, it sounds like Damien Cox was pretty close to pulling the trigger and joining TSN. Some sources told me that Damien went so far as to actually resign from the Star.
In any event, , as we told you first on twitter at 6pm this evening, it appears that when Keith Pelley wants something, he gets it. Apparently, it was Pelley who first approached Damien.  In the end, he got him.
Cox will remain with the publication he has been with for 26 years, and add Sportsnet radio and TV duties to his responsibilities.
Love him or otherwise, he's good at what he does, and is a great hire for Rogers.
Few are as opinionated or as connected. He may not have been a former assistant general manager, agent or professional player, but Cox knows his shit.
For TSN this has to hurt. If his new role with Rogers is true, and that they came so close and left empty handed, it has to sting.
If anything, though, we are reminded that the battle between the networks is on.
Cox, by the way tweeted this morning:
"It'll be great to be back with the Bobcat and Brunt, two all-time pros. The best in the business."
So, one has to wonder what that means for John Shannon.
Dowbiggin has this in his most recent piece:
"Prime Time co-host John Shannon has been assured by Rogers executives that he will have "a significant role" and does not expect to leave the program or the TV network. However, the specific nature of that role is under discussion. "
The one thing that hasn't been reported is the work I assume Damien will be doing on the Sportsnet website, that will be interesting to keep an eye on
TSM
@yyzsportsmedia