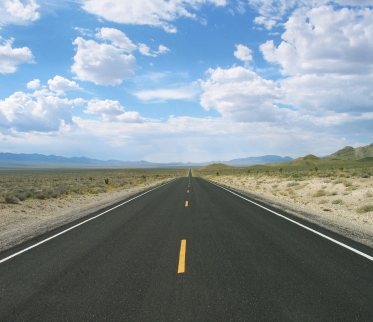 I am the first to admit a mistake. When I reported that the Fan was changing times to Krystal from 1-3:330 and PTS from 3:30 to 6:30 with Gord Stellick's Blue and White Tonight to follow for as long as the playoffs lasted, it was, as several sources told me a done deal.
What a difference a day makes. Krystal is now going to be on from 1:00- 4:00pm with PTS back in it's old 4:00 – 7:00 slot. Blue and White Tonight? Gone.
That, sports fans is too bad. To clarify, the fact that Stellick won't be doing a playoff show on a nightly basis is that which is too bad. The Mccown switch I get. The collateral damage, I don't like.
What happened?
Sounds like Mccown wasn't overly pleased with yesterday's decision. I'm guessing he didn't want to be the first and only radio host to start a main show on the 30's.
Now what?
Now that the Leafs are out of the playoff hunt expect dominoes to fall fast. Two things will drive what I predict to be a furious race to April 13. First, the launch of TSN Radio. Second, and perhaps more importantly, the rumored desire of 640 Toronto to rid itself of Toronto Maple Leafs hockey games.
Think the last year has been busy? If half of what I am told comes to fruition between now and the 13th your heads will be spinning. Now this, everyone is talking as if the only thing that has kept the Leafs on Jonas's station is the run the Leafs have been on. Now that the run is over, and TSN Radio is coming…. LOOKOUT!
By April 13th I am fully expecting to hear that the Leafs radio rights have been moved. I'm not a betting man but I'm liking 590 in the race. What happens as a result, let's just the talk is BIG and far reaching. Yes, I will share more as I become more comfortable with the details.
On the TSN front, I am sure TSN is aiming to have the best opening day possible. I haven't heard this from anyone, but with Richards throwing his agent's name in the ring the other day, I am putting my money on a Mats Sundin radio appearance on the Richards show. The hype won't stop there. If you thought the panel on Sportsnet's the crisis was large, I expect all hands on deck on both stations on TSN's opening day. On the guest side it will be no holds barred with big names on the menu in both the sports world and non sports world. Seriously, it sounds like all kinds of favors are being called in to try to get the biggest names for the 13th.
Meanwhile, it sounds like Norm Rumack is following Gord Stellick to Satellite radio. Norm is going to be on Sirius (different channel then Gord). Norm's shows will be on
The Score on Sirius:
Monday 9-11pm
Tues- Fri 11-1pm
Yes, yes, yes I saw Damien Cox's blog that had the Leafs story, then didn't then the article went poof. You'll now where I stand on all of this when I get around to writing the larger piece I've been teasing you about.
Lastly, to the individual who inquired whether I would be kissing the reporter's ass who I thanked for mentioning this site in the paper the other day. Welcome to the site. Thanks for participating. You will soon realize that the main credo behind this site is to be fair and balanced. Someone does something I like, I will say it. If they do something I don't, you'll know it. I think in over 3 years I've been pretty consistent.
TSM
@yyzsportsmedia