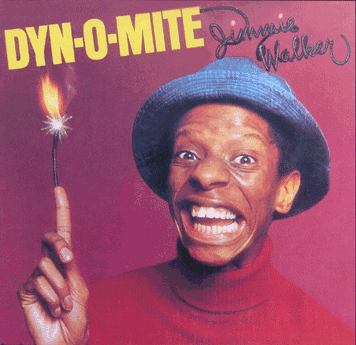 Call them like I hear them. So while I thought James Cybulski debut was a little weak, I have to say that today's show was as JJ Evans used to say, DYNO -MITE
The early part of the show was okay. Along with the Toronto Star's Dave Feschuk Cybulski wasn't referring to himself as C-Balls and seemed much more relaxed. They had a good dialogue with Jared Bayless and James Duthie. Personally, I could have done without Maestro Fresh Wes, but hey that's me and he was promoting a charity event.
The main event though, and one I think the folks down the dial should notice was the interview with Toronto Maple Leafs President and GM Brian Burke. TSN Radio doesn't have the greatest website where i can provide you with individual links to interviews (yet?). This was simple one of the best interviews Burke has done since he arrived in town. For whatever reason, perhaps it was the hosts, Burke wasn't combative, he had a good sense of humour, the questions were hard hitting, but very fair. For me, the best part was the follow up questions. Burke would say something and one of the two guys would immediately craft another question based upon the answer provided. To be honest, it was a Mccownesque interview.
At one point, Burke was asked to grade himself as a GM so far. He gave the answer that he has continually, any GM, in his mind that is out of the playoffs today has failed. The follow up to that was, did you set yourself up to fail then by setting unrealistic expectations? Burke's response was terrific. "How do you try too hard to be competitive? " In other words he said, he wasn't going to come in here and say we are going to suck for a couple of years because he wasn't prepared to do that.
Burke was asked about the teams need for a big center. He was asked why he admits it publicly when they are so hard to come by. His response, "how many top centres have moved since I got here, fans are very sophisticated, what do you want me to tell you? Everyone knows we need a big center, what am I going to say, no we don't? How many have we missed out on?" In other words the whole world sees the need, what is he supposed to do act as if he doesn't?
Burke was asked about Ron Wilson and the impression that he is tough on his players. Burke said, "I don't think you've seen Ron Wilson lambaste a player yet, I've seen it in private" He continued that if a coach of his blasts a player we will know it and we will know he has Burke's blessing to do it. He continued on "if Ron doesn't call a player out after a game, what are the fans going to think? they all see what's happened in a game, what's he supposed to say?" Burke said the rule is that if you criticize a player you have to do so constructively, "Ronnie tries to paper over a criticism with a positive"
That lead to more questions about Wilson, and his personal relationship with Ron Wilson, Burke said "perception is Ron and I are best friends, and we are good friends. However, I will fire Ron Wilson the minute it is justified and it's in the best interest of the Maple Leafs, he knows that and our friendship will last that or it won't."
All of these are responses that I haven't heard or seen before. We always get the opening question, but never the followup that allows these types of answers.
Burke went to say that the reason Wilson hasn't been successful is that he hasn't had the roster to be successful yet.
Right after the interview the guys interviewed Tony Kornheiser. Tony is one of those love em or hate em guys, personally I am a fan. He was terrific and the type of interview you would expect to hear on PTS but haven't before (at least not in my memory). Tony knows sports and he knows sports media. He's a great writer and his knowledge of sports in general is really good and entertaining. It was a very strong segment and a brilliant follow up to Burke.
The rest of the show, Bob McKenzie, Matt Dunigan and Bruce Arthur were very good as well, taking advantage of a really deep bullpen of sports talent at TSN. I personally could to without Dunigan, but it gave me the opportunity to flip stations.
I did catch the beginning of the Tatti show this evening and I was happy with what I heard. A tour around the league, or at least tonight's games. All the information I needed to hear, to get ready for the games ahead.
Although I didn't hear him, I loved seeing Steve Simmons tweet that Scott Ferguson is doing updates at night on TSN radio. Simmons put it best "What a pleasure it was to turn on TSN Radio a few seconds ago and hear Scott Ferguson doing an update. Like hearing from an old friend."
I didn't get a chance to listen to Richards this am nor Hayes. If you did, what did you think?
I did catch a bit of the lunch time show and I have to admit Steve Koules voice, at least in my car was starting to drive me a little nuts. I don't know if it's him talking too fast or he has a cold but I found it really distracting. The segment he did with Steve Simmons was great and a nice change. Personally I found myself flipping back and forth between the two on each break, I still like the hockey show on 590.
Basically, after day two I can say so far so good. It's nice having listening options the same way we have paper and television options.
I am off to Florida tomorrow for a trade show, so few updates over the weekend. Let me know what your listening to, reading and watching
TSM
@yyzsportsmedia